Healthcare Industry Public Relations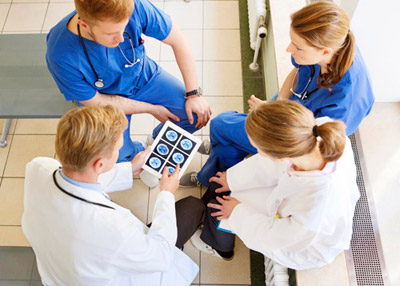 Oncologist Gets Published in The New York Times & Local News Media In Two-Year Engagement
A private oncology group in Virginia was seeking to revise its website and create awareness locally about the practice to differentiate it from competing medical practices. Our agency revised the site, helped launch a successful blog, and established the doctor in social media, including Facebook, and a start in Twitter.
We pitched the idea of an ongoing feature column to appear in the primary city newspaper and also pitched the oncologist for various local speaking engagements. By working closely with him, we became aware of topics that would have national interest. This led us to contact a business reporter we knew at The New York Times, who referred us to a particular healthcare journalist at the same paper that then published our client's bylined article.
We also created and placed a dynamic digital ad in the local paper and helped the doctor gain placement in digital directories that would produce more inbound links to his website. The ongoing newspaper columns and local speaking appearances we arranged, including one at a major local hospital, were very successful in reaching his target audience of referring physicians, patients and patient care takers.  The integrated traditional  social media activity tripled the oncology website traffic within just weeks of the campaign.