By Carla Young Harrington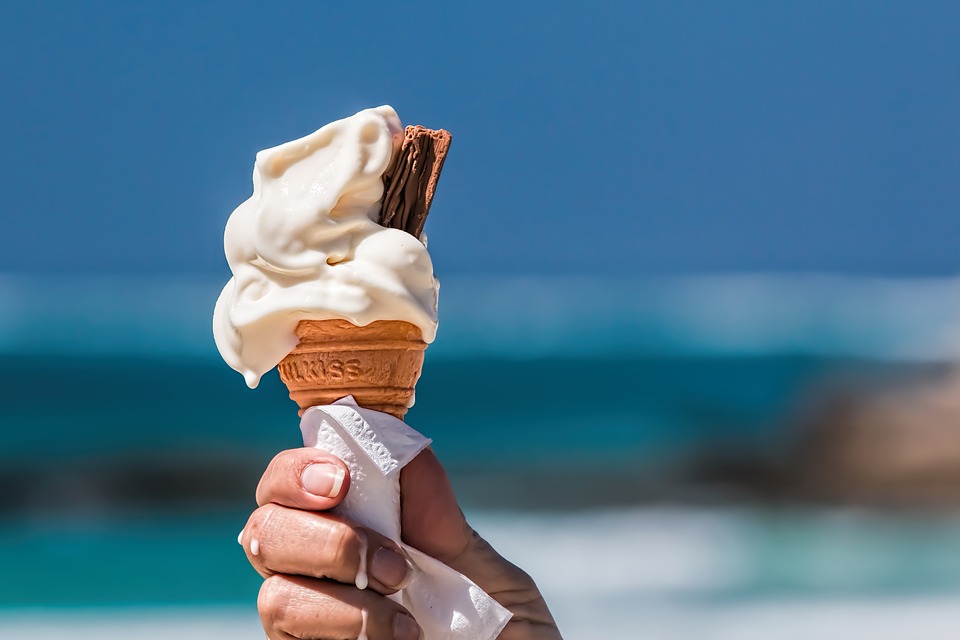 We were approached on a beach in Cape Cod years ago by a man offering free restaurant meal vouchers if we listened to his timeshare talk nearby. You probably know what came next. We went, and it lasted much, much longer than promised. Excruciatingly so. The free meal vouchers didn't seem free at all as our precious vacation minutes melted away.
Finally, the salesman turned belligerent as I politely but repeatedly answered "no, thanks" to his offer. He insisted his deal was a "no brainer" and that I was an idiot to decline. At this point I would have refused free ice cream on a hot summer's day from this man. If I ever was in the market for a timeshare, he's the last person I would call.
Recently I was transported in my mind back to that day by a man who didn't try to sell me anything at all. That man was John Hall, whose advice for winning customers is the opposite of the pushy timeshare salesman. John is a proponent of content marketing, which focuses on providing helpful information rather than pitching products and services. His insights on the subject have been published in Forbes, Inc. and other media.
Hall's talk at a meeting of the Richmond, Virginia chapter of the American Marketing Association @AMARichmond was not about selling, it was about influencing. It was about connecting with potential customers by creating content that is useful to them. He noted there is a time and a place for promotional pitches that are honest and respectful. However, the best way to influence potential customers today is through content they find valuable. Do this regularly, and your organization will be top of mind when customers need your products or services.
A Content Marketing IDEA for Your Organization
Good public relations and marketing professionals have always understood the value of content that focuses on informing or entertaining, rather than selling. John Hall, though, provided an engaging perspective on this – one that can benefit any business or institution.
He used an easily remembered way to describe the type of content that appeals to potential customers. It's "IDEA," short for "Industry-Leading, Data-Driven, Educational, and Amusing" In other words, content that provides new information and is factual, educational and humorous is the most likely to influence others.
The "Amusing" part of the equation, though, I would advise using cautiously. Humor is a wonderful way to connect with an audience but it must be on point for the customer you are targeting and make sense given the subject matter and the organization. The "Puppyhood" YouTube video series created by Purina is a great example of gentle humor that's right for the targeted audience. Edgy humor has its place, too, but must be used with care.
Content itself can take many forms. Written articles, stories and social media posts are still the foundation for much of today's content marketing, but it is important to offer other media that will appeal to your prospects. Video has become a key component of the content marketing mix for many organizations. Some are also incorporating audio content, especially podcasts on subjects of interest to potential customers. Photos and graphics are essential in content marketing too. I'm a fan of infographics, which combine illustrations with words to convey facts in an eye-catching way that's quite effective. Quizzes or surveys can also be handy content marketing tools.
Why is content marketing so important? Some people simply "tune out" obvious advertising, and a sizeable number do this intentionally. For example, an estimated 26% of desktop users and 15% of mobile consumers use blockers to remove ads from publishers' websites, based on data compiled by the Interactive Advertising Bureau.
Meanwhile, the appetite for informative content is growing among prospective customers. Nearly half  (47%) of business-to-business (B2B) buyers report that they rely even more on content to research and make purchasing decisions than they did a year ago, while 50% report that their reliance on content for buying decisions has not diminished, according to DemandGen Report's 2017 Content Preferences Survey.
The same survey also included buyers' recommendations on changes that would make vendor-produced content more appealing to potential customers. Top suggestion? Use more data and research to support content (76%), followed closely by a caution to curb the sales messages (74%).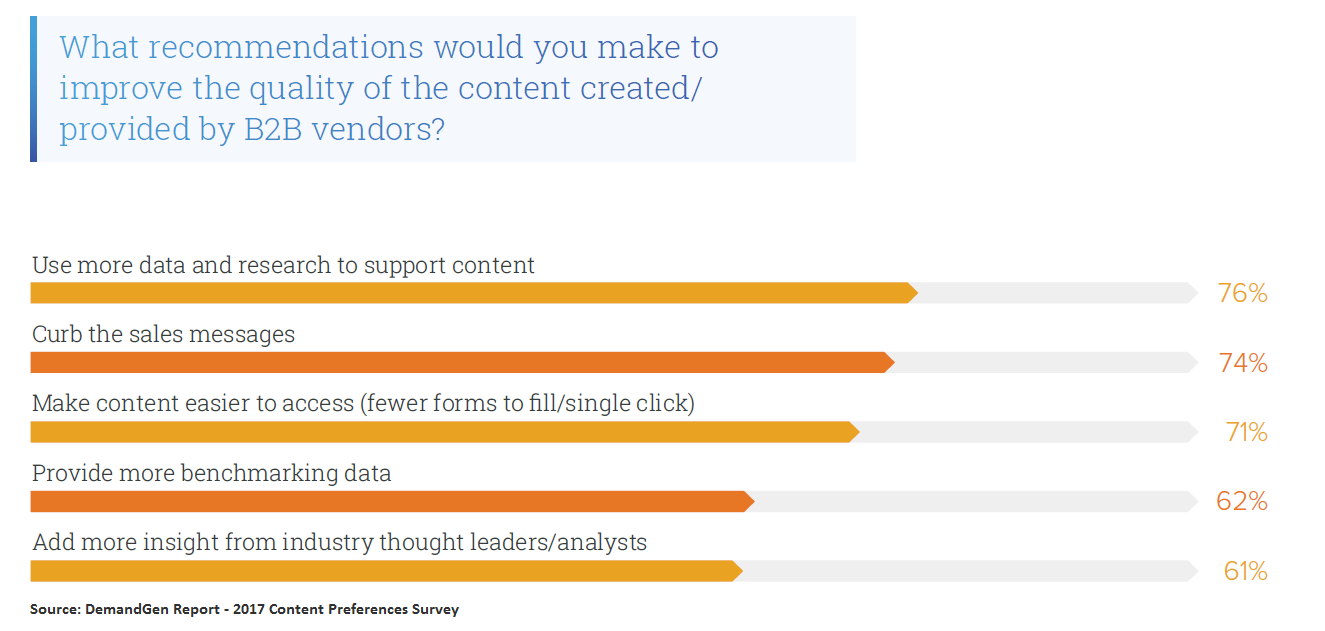 Measuring Results & Living with the Nuances
There are proven strategies for capturing and nurturing potential leads via content marketing. These may be covered in future posts. But today, let's focus on the growing emphasis on measuring results. Organizations understandably want to know that their content marketing dollars are being well spent.
Businesses can use several different metrics to measure the effectiveness of their efforts to attract, retain and engage potential customers. These range from metrics as simple as page views and session duration rates, to more sophisticated measurements like funnel conversion rates. Showing how content may have directly influenced a specific sale, however, is a bit trickier. Here's why.
If your organization is reaching out to potential customers in many ways, as a comprehensive program should, your prospect may not consciously know which trigger or triggers really influenced the decision to buy. Sometimes it is a combination of factors, over time. Many B2B buyers, an estimated 47% to be exact, will click into three to five pieces of your company's content before ever engaging with a sales rep, noted DemandGen Report in its 2016 Content Preferences Survey.
We also know that online reviews, customer referrals, pricing, product quality, convenience and other factors significantly impact buying decisions. If a product or service isn't right for the market, seems overpriced, inferior to the competition's or has too many negative reviews, content marketing can improve the public perception of your organization in the long term but may have no impact at all on sales.
The point is, content marketing helps organizations break through the clutter and biases to influence potential customers. If your program is heavy handed on promotional collateral right now, it's time to add in more content that seeks to help and inform, not sell. You'll need to do this in a strategic way that provides measurable results for your organization. But be careful not to oversell the power of content marketing. It's a key ingredient of today's marketing communications but it's not the only ingredient necessary for success.
Carla Young Harrington is a senior associate at Susan Carol Creative who creates content and helps manage the firm's content marketing and public relations efforts. She has never said yes to a hard sales pitch yet – but admits to having purchased products from sales reps out of pity. She can be reached at carla@scapr.com.
Save
Save
Save
Save