Creative Writer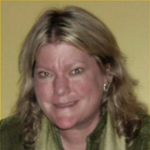 Sue has over three decades of experience in business and government communications and a career that has spanned print, broadcast and online media. She has written for an array of industries and for organizations of all sizes throughout the world, from international leaders such as Ernst & Young to individual entrepreneurs. Deliverables have been rendered in a variety of formats, from articles to annual reports, web copy to marketing brochures, newsletters to speeches and books.
Sue has a distinct talent for communicating complex concepts clearly, translating 'technospeak' into compelling prose and writing with the reader in mind – focusing on clarity and impact. She is also masterful at developing corporate branding campaigns and crafting persuasive marketing copy that connects with prospects and generates new business. A long-time client sums up Sue's work this way: "I rely on Sue for strategic insight into the power of words in communicating brand. The right voice and the right message make her work spot on. She creates emotion and generates action from her audience."
Sue is an honors graduate of Gettysburg College in Pennsylvania.