Project Manager and Special Events Coordinator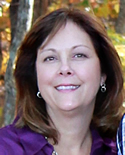 A multi-faceted public relations and marketing professional, Jeri performs a variety of functions and manages the vast range of details that go into successful projects.  Her 25 years of experience in project management, event planning, public relations, sales, and marketing have been leveraged by a wide range of clients.
Most recently, Jeri's work with Radiologic Associates of Fredericksburg and Virginia Interventional and Vascular Associates has required her to take complex materials and develop them into easily understandable information for various audiences. As a project manager, she has coordinated focus groups, Web sites, trade shows, newsletters, and full-scale marketing campaigns. Along with assisting health-care organizations, Jeri has experience working with a variety of small and growing businesses in a range of industries.
Jeri received her BA in Journalism and Political Science from Illinois State University.