Editorial and Digital Media Writing and Project Management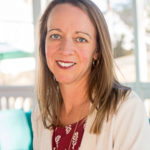 Emily is a Fredericksburg-based writer who worked for newspapers in Virginia and North Carolina from 1999 until 2010, winning statewide awards for her coverage of topics ranging from the USA Patriot Act to local food.
Today, she specializes in producing quality, consistent content streams for brands. Emily understands the planning, research and discipline involved in maintaining successful blogs, e-mail newsletters and social media content writing. She has experience writing for government, food and beverage, tourism and real estate clients, among others. She is an honors graduate of the School of Journalism and Mass Communication at the University of North Carolina at Chapel Hill.