Director of Public Relations Management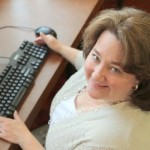 A 22-year public relations veteran, Carla is a key member of the agency's business development team and manages several client accounts for Susan Carol Creative. She began her career as a newspaper reporter in Fredericksburg, Va. In the two decades since, she has helped a variety of businesses and non-profits to communicate more effectively with their key constituents and stimulate new business opportunities for them and the agency. Her strengths include strategic public relations planning, media relations, and the creation of compelling digital and print content for websites, marketing campaigns and integration with social media and advertising. She has proven expertise generating local, state, and national news coverage for our clients.
After working as a reporter at The Free Lance-Star newspaper, Carla moved on to the University of Virginia Health Sciences Center in Charlottesville, Va. She served as assistant director of the news office, winning awards for her work communicating with reporters about the center's research and programs. Carla later joined the news office at the prestigious National Research Council, affiliated with the National Academy of Sciences in Washington, D.C. There, she publicized scientific reports through media alerts, news releases, press conferences, contributions to academy publications, and news summaries of the journal Proceedings of the National Academy of Sciences.
Carla joined Susan Carol Associates Public Relations in 1992. Her recent work includes an in-bound marketing campaign for an international consultancy and editorial planning and writing for digital newsletters on behalf of clients in healthcare, banking and equipment finance. She provides ongoing PR services for a regional physician group to help it expand awareness of its expertise through tailored content and targeted press releases.
Carla is an honors graduate of the University of Richmond, Virginia.