By Susan Carol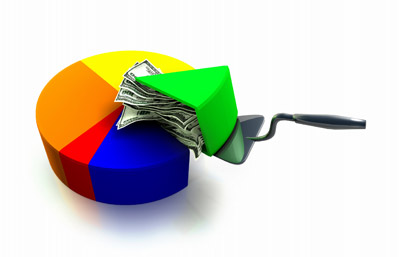 How much should we plan to spend on marketing communications? This question arises often among clients and prospects. Of course, there is data to support various decisions, but the most common recommendation is 10 percent of gross income.
Surveying the experts
Entrepreneur magazine in 2015 suggested that new companies should spend more, 12–20 percent if the company or its products are new and less, 6–12 percent, if the company's brand is already established.
Web Strategies, Inc. suggested 5–6 percent for business-to-business marketing and 11–13 percent for business-to-consumer budgets. Big technology companies are likely to be spending 20 percent of gross revenue on marketing, and start-ups need more to launch.
Other sources suggest ways to carve out categories. For example, Gartner Group two years ago reported that companies should spend 25 percent for digital communications, and social media is another growing category. In February an annual CMO Survey reported that social media spending is expected to climb to a 20.9 percent share of marketing budgets in the next five years. This share was only 5.6 percent in 2009.
Seeking the cumulative effect
We recommend establishing a budget that is sustainable and communications strategies that are measureable. Short-term marketing endeavors limit the value of the initial investment because devoting resources to communications produce a cumulative effect. Results include high-impact awareness and information sharing that builds trust over time. Another obvious impact is improved search engine positioning. Companies with current and relevant information frequently updated and connected with other online channels, soar while neglected online sites decline.
In our agency's Virginia headquarters we also asked a local consultancy, CParker Consulting, to comment on this question. The group noted that marketing activities are increasingly data-driven, and because the return on investment is so critical to decision-makers, a web presence is an increasingly important part of the marketing formula.
Data, connections, and quality communications will make a competitive difference and is well worth a serious commitment along with a reasonable budget. Please get in touch for our further recommendations. Call me on 540-847-1804 or email: sca@scapr.com.